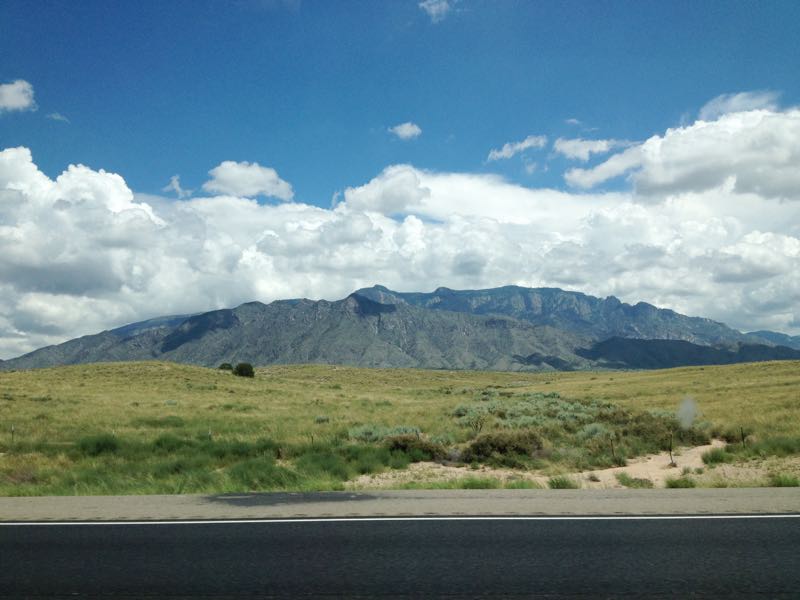 Finding peace in the southwest by following my heart and intuition every single step of the way.
In the previous chapters of this journey of my life, I set the stage for the manifestations that I'll be telling you about in this the last chapter of the manifesting of my current life in New Mexico.
By relying on the "Hell Yes and Hell No" feelings of intuition and letting that be the driving force for ALL my decisions to get me to where I needed to go, I found the state that was calling me, the real estate agent who helped me sell my house in a single month, the house that I currently adore and call home, my first ever brand new car, everything from the biggest to smallest detail for the life I'm currently living I choose by listening to my intuition and following my heart.
First was finding the perfect person to help me sell my house, I met with 5 different agents but only ONE felt right, and that was Lisa Tenneson and her company the Four Star Reality Group in Middleburgh NY. We clicked right away and most important she LOVED the house, I saw all the little bits of it that made it special without me having to say a word. We have since become very good friends and I consider her one of the huge gift that I've been given during this whole amazing time. She was fiercely loyal to the house and me and wouldn't just bring anyone over, but only the people that FELT right to her, that's right that FELT right. See, Lisa used her intuition as her guide and vibrations of others to show her who was right and who wasn't. I knew that not only was she there to help me achieve what I wanted but I was there to help her do the same. I told her about the hell yes and hell no, about the law of attraction and vibration; almost from the moment we met her business began to take off and later sky rocketed into something booming in only a few short months, and she continues to sell houses and a extraordinary rate while others struggle. She was my face of my house so if SHE didn't vibe with it or with me, I knew this house would never sell. After meeting her I set my intention (that felt right to me) for the sale, I wanted a bidding war on my house and I wanted it to sell within 6 weeks of listing, I also wanted them to love the house and area that surrounded it as much as my mother had. I told Lisa about it too she needed to know if she was going to work her magic of allowing it in too. She smiled a big smile at me and said "let's do it!" she was 100% on board with it. Lots of people told me that was not going to happen, "not in this economy" they would say and I would smile, nod and say "ok, we'll see", all the while trusting in my intention that felt good and remembering all the "coincidences" that had brought me to that moment which brought me nothing but joy when I thought of them.
I met with Lisa on February 27 2015, the house listed in the papers on April 22nd, 2015 and it sold May 25th, 2015. One month and 8 days later.
There was a bidding war between 3 separate people, one of which called while I was in Lisa's office discussing the first TWO bids. And who later became the people who bought it, who had dreamed about the house and absolutely adore it and area it's in and who are living their own dream in my old home.
You see? NOTHING is impossible if you BELIEVE IT!
I left her office darn near giddy, skipping and whooping down the main street of Middleburgh and I couldn't care less. I felt my mother's spirit laughing and whooping with me, it as if she was giving me her blessing that said "go my girl, find your bliss, it's ok!"
Next came finding where to go. One day I wrote a post on Facebook asking my friends to tell me about what they liked and didn't like about the states here they lived. I thought it was important to know what they didn't like because one woman's dislike is another's like. After a few days I had a general idea of what states felt the best there was California, Oregon, Washington, Texas, Arizona and New Mexico. Then because of my grandmother's Navajo background I then felt in my heart that either Arizona or New Mexico where the places I was the most drawn too. A few days later I had a memory of being about 6 years old and sitting in front of the TV completely captivated (my nose practically touching the screen) by a documentary on the Anasazi indians. I remember being that young and having this 'knowing" that I was going to go there one day, that I HAD to go there I naively thought them (and the Navajo's) to be only in Arizona. I googled them found out that they are both in Arizona and New Mexico. My heart seemed to pull straight out of my chest when I thought of New Mexico, but I didn't have the same reaction to Arizona, so there was my answer, New Mexico was where I was supposed to be. I found out after I chose that it was named "The Land of Enchantment", PERFECT!
When I found the state I needed the place, once again I got a feeling to turn to social media, so I did and I put out a post that I was looking for a place to rent (because renting felt better than being a home owner again so I knew it was the right choice) within a few hours a wonderful client of mine told me that her uncle had a house for rent a few minutes outside of Santa Fe. I contacted him, he sent me photos and as soon as I saw it the "need" to find something was not as strong. I would look at other places and felt a "call" back to the house in Santa Fe, or I would contact people about renting other places and just miss out. All the time I never worried, never stressed I knew it would all work out. I would constantly check in with myself and make sure that everything felt right and if it didn't even in the slightest I would correct my course until it did. I knew the house in Santa Fe was the right place for me but I needed to see it, so I had a dear friend who lived In New Mexico come out and see it then she Skyped with me so that she could give me a tour of the house and land. As she did I knew why I was so drawn to it, and why no other places had "worked out" I was supposed to be in this house I felt it in my heart, in my soul and in my gut. It called to me and I answered it with a, you guessed it "HELL YES!"
I followed that Hell Yes all the way to New Mexico and as I looked down on my new home for 30,000 feet and later stepping on to it and driving through it to my new home, every single cell in my body was vibrating and I felt in my soul like I had truly come home. I felt completely and totally at peace for the first time in my life.
I just kept following the feelings that felt better and setting the intentions that were believable to me and even more wonderful things began to happen it became like a game to see how far and how much I could manifest. The best way I can describe the way I was mentally feeling was like have a carefree "let's just see what happens" attitude. Which I believe is the best mindset to be in because you are invested in the intention and not the outcome. This is giving the Universe the best chance of bringing you what you want and it's always better than you could imagine.
Case in point….
A few weeks later I was looking for the perfect car. I wanted her a specific outside color and interior and I wanted full package of features like sun/moon roof, hearted seats and mirrors etc. I was told by dealers that car I wanted, at the price I wanted, with features I wanted, couldn't' be found. That I had to settle for a car with a dark exterior and interior. I had 2 dealers that I was going back and forth with both didn't have the car I wanted and I was making up my mind which one to choose when one of them called me back and said "I have the card that we discussed about earlier, but I think I'm going to make you very happy", "how so?" I asked him feeling a tingle up my spine. "There's a truck coming in with the exact car you wanted, in the outside and inside colors you wanted, with the interior you wanted and all the features you wanted (and more) and I will give it to you for the price of the car I quoted to you earlier."
I smiled big and I said "I'll be down in an hour"

On my way to pick Baby up (that's what I named her) the wonderful dealer texted me her VIN information and a smile broke out on my face.
The month and day Baby was manufacturer was the exactly the same as my mother's birthday April 14th, I picked her up on August 14th (exactly 4 months after her birthday and almost 4 months to the day that I put the house in Middleburgh NY on the market.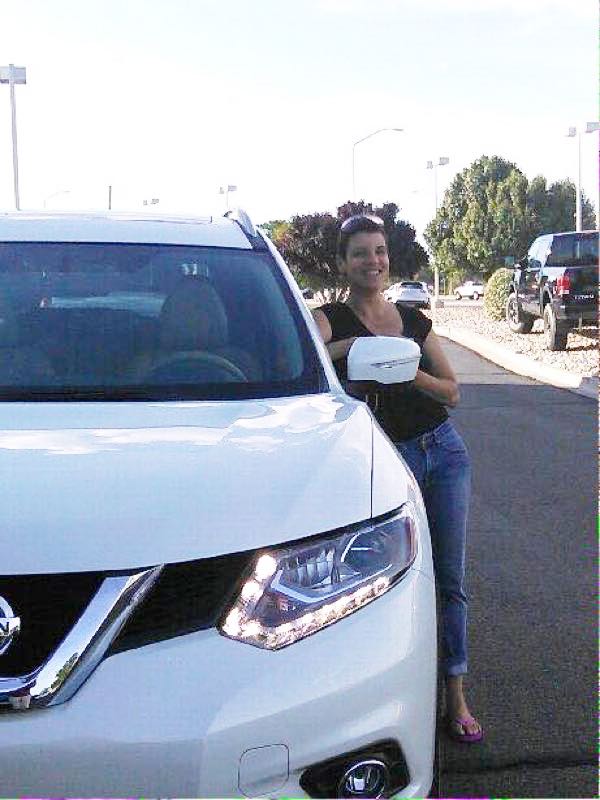 You CAN have the life you want, you CAN manifest things beyond your wildest dreams, and the Universe always says "HELL YES".
Wishing you all a wonderful life beyond your wildest dreams!
xox, Coryelle