Media Press Kit & Interviews with Coryelle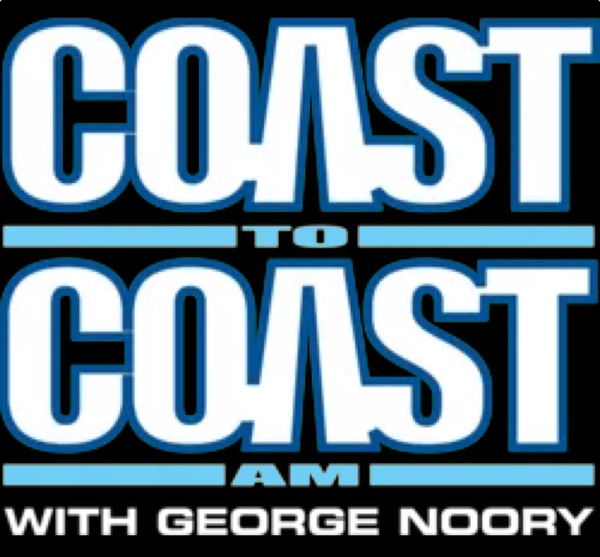 Coryelle's 3rd interview on Coast to Coast AM with George Noory, January 30th 2023
Coast to Coast AM Interview with George Noory, May 2nd 2022
Coast to Coast AM Interview with George Noory, December 2021
---
---

The Animal Dynamics Plus & Minus Traits for the award winning blog "Lola The Rescued Cat"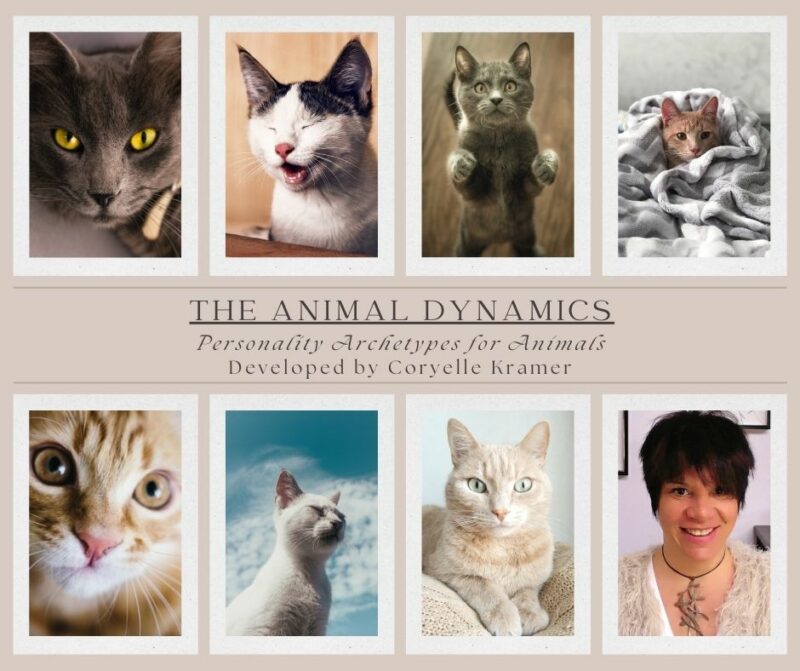 ---
---
August 2022 Interview for DeliveryRank's New Pet Section. We do a really deep dive into the Dynamics/Personalities how they work and tips on how you can make life with your pet even better.
---
---
July 2022 Interview with Luisa Carel for her Passion Harvest Show. I give tips on how you can begin hearing what your animals want you to know.
#animals #animalcommunication #reincarnation

---
---
June 2022 Interview with Shelly Johnson & Kathy Tuccaro hosts of the "Women Road Warriors" podcast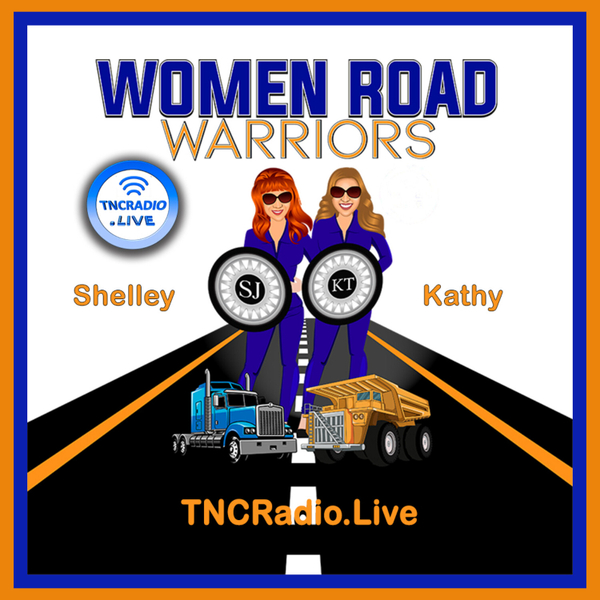 ---
---

Interview with Charlotte Kosa from California Haunts Radio.
Don't let the name of the show influence you into thinking that it is a paranormal only format. It covers major new topics as well as paranormal topics too. This is a video podcast streamed LIVE to YouTube but also heard on Apple, Google and iHeartRadio.
---
---
Coryelle's Segment for the "Develop Your Spiritual Power" Summit

---
---
Interview for HVY with Meagan Meehan.
---
---
Interview with Cat Writer's Association award winning author Dawn White for her blog "Lola the Rescued Cat".

---
---
• Interview with MysticMag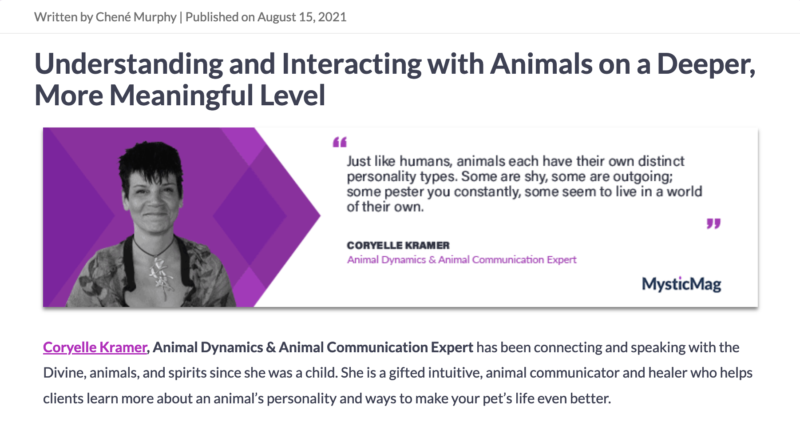 ---
Interview on " The My Independence Report" about her uniquely powerful healing modality.
---
---
---
Read more about Coryelle on her "About" page
---
---
To request an interview with Coryelle please contact her publicist.
MEDIA CONTACT
Glenna Freedman
glennafreedmanpr@gmail.com
Media
Biographical information, photos, interview topics and past appearance links and clips are available in our press kit. For interview requests and other media inquiries, please contact our office at the email address above. If you are not from the media, please do not contact Coryelle through this email address but rather use the contact form on this site, thank you.