I promised my good friend Ming Chee; Co-Creator of Reiki Fur Babies that my first metaphysical post on this brand new website would be about her extraordinary dog Sammy Diva.
And how a dog lead me to discovering who I really was.
I also made a promise to myself that once the site was up I was no longer going to be holding anything back, that I would be talking about all things metaphysical and relaying to you my thoughts, knowledge as well as my own personal experiences with everything from Twin Flames and Star Children to planetary shifts and my encounters with other begins both from other planets but from other planes;  for this website is a reflection of me and I can no longer tell the story of who I am without including all of these parts, facets and experiences that shape who I am.
So, I begin with Sammy Diva.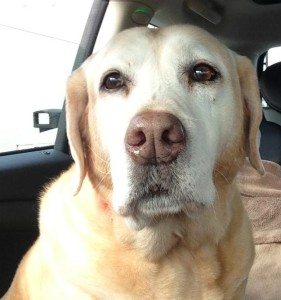 When I first met Ming, in 2005 it was on Twitter. Then over the years we had become close friends, and at the same time I got introduced to her amazing yellow lab Sammy Diva. Anyone who knew her knew that there was something special about her, Sammy was deeply enlightened and she had much to say over the years that I knew her about her life with Ming and the healing they were doing, about how she saw the world and how she saw the 2 most important people in her life Ming Chee and Candy Boroditsky of RFB. I knew she was special and I knew she was here for a great purpose I also knew that when she transitioned it was going to be devastating for Ming and I was right about both.
Sammy began to age and the day finally came when it was time to say goodbye to the physical part of her.
Sammy transitioned and when she did she introduced me beings I later found out to be Star Children.
Now here is where it begins to get interesting…..
When she left this plane, she began connecting to us (Ming and I) and told us in both our dreams, visions and meditations that she was a important being from a Planet called Polaris. Sammy was herself a Star Child (a being that who's origins come from a planet other that our own) and that she came to this place and time to experience life as a dog and as a healer. Over the next few weeks she told us about Polaris what her role on the planet was (which is one on their high council) and for me personally, she also began to show me that I myself was a Star Child as well.
Now, before all of this what I knew about Star Children (aka Aliens but I don't like the feeling of that word) you could put into a thimble with room to spare! When I began to receive these messages not only about Sammy D but then about ME, well, my first thought was "what's next? Wearing a tint-foil hat?!" But I couldn't deny the FEELINGS it brought up, it brought with it this KNOWING, this huge, big, brilliant "YES!" So I did what I usually do with others things the Universe seems to bring my way…I stayed open to the POSSIBILITY of it.
In later posts I will go more into detail about the unfolding of learning about who my Star People are and what's been happening in my life with that knowledge, that is after all one of the main things this site is going to be about.
For now let's keep going with Sammy Diva and where she led and continues to lead me.
Sammy leads me to discovering other Star Children on this planet and to assist them in finding who their people are in sessions that I do. She leads me to continually expanding on my healing work by introducing the Healing Honeycomb into my life (more on that soon 😉 ).
She led me to see that there are more things in Heaven and Earth than was dreamt in my philosophy :-). She showed me the way to the stars and answered questions for me that I didn't even know I was asking. She led me to finding my true self, my Star people and my twin flame and for all that and more I will forever be grateful to her for.
Some people believe animals are limited in what they bring into our lives, not me, for me I stay forever open to their messages and powerful force for when you do the things they will bring you are limitless.
Thank you my darling Sammy Diva!