Seer, Communicator & Healer
Home
This week's cards are from the "Ascended Master" deck by Doreen Virtue Pick a card intuitively by choosing the one that most resonates with you. Who ...

OK so I had a bit of a scare the other night, late in the evening Sammy (my Reiki Master Cat) began to show ...

For those who don't know I've been in the process of selling my home, and May 4th was exactly one month to the day that ...

Dose of Positive "Don't let anyone ever tell you that something's impossible" Don't EVER let anyone dictate to you, your possible. If you look at ...

I got this Dose of Positive from my good friend Rhonda Riegel​. We were talking about being in an open state of not trying to ...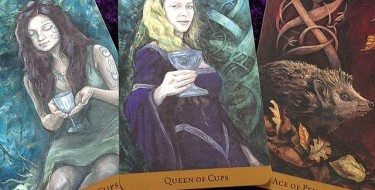 Choose your card for the week but using your intuition. Which card draws your eye? Which card resonates in your heart the most when you look at it? When you've chosen the […]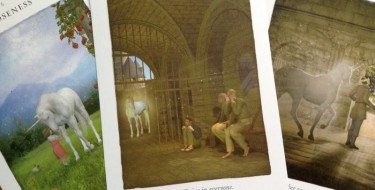 This week's cards are from the Unicorn deck by Diana Cooper How this works Using your incredible intuitive mad skills, pick a card that resonates with you. Then read the message of guidance it […]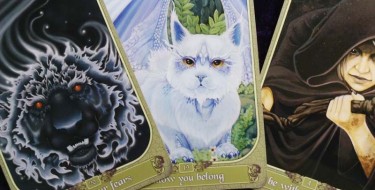 Here are your cards for the week, they're from the deck by Rayvnne Phelan called the "Messenger Oracle". Which card resonates the most with you? Which one draws your eyes? Choose the […]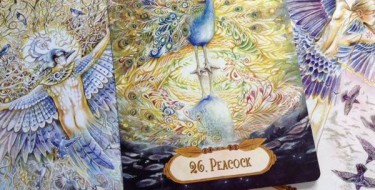 I'm breaking in a new deck it's called "Then Winged Enchantment" oracle deck by Lesley Morrison and amazing artwork by Linda Hurt. Choose the winged one that best resonate with you […]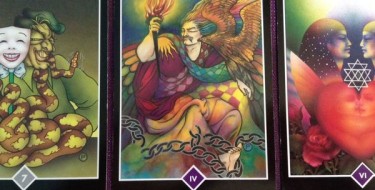 Your cards this week come from the Osho Zen Tarot deck by Deva Padma for the moment it is the only tarot deck I read from and it's my favorite. Use your intuition […]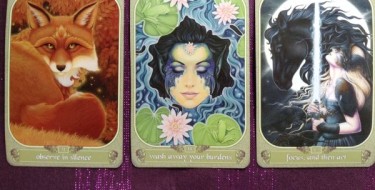 These are your cards for this week, they were pulled from the Messenger Oracle deck by Ravynne Phelan. Pick your card by using your intuition, which one draws your eye? and […]