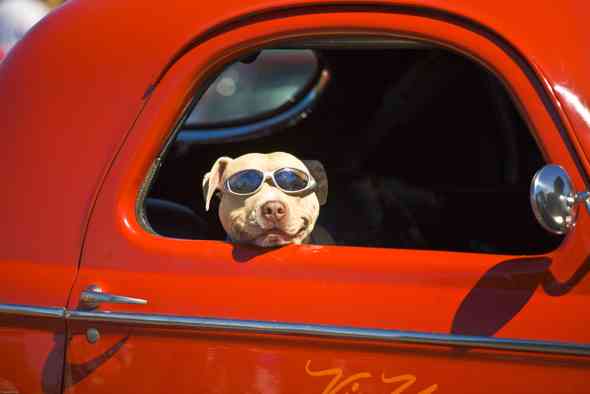 Whether you're traveling with or without your furkids, here are 4 easy tips to make it easier & enjoyable for your animal friend and for you.
Tip #1: Let your furkids know where you and they are going…
Nobody likes to be left out of the loop, and this goes for your animal friends as well.
The holidays can be confusing for us all but especially for our animal companions.
Taking a few moments everyday before your trip to connect with your furkids can make the trip together or the time part easier for everyone involved.
A quick way to do this is to sit down quietly and comfortably for a few moments concentrating on your breathing, feeling yourself becoming more open and relaxed with every breath.
When you are ready calm and open, talk to your animal friend, let them know about the upcoming trip they and you will be taking.
If your animal is going with you or staying at home take this first time connecting with them to lay out the plans step by step with them.
For example: When will they be traveling, and how?
If they are staying home who is going to be taking care of them?
How long will they be gone from home?
If you are leaving them how long will you be gone from home?
Animals do not have a sense of time that we do, BUT they do have a sense of day and night.
So if you are leaving for 4 days and nights, show them in your mind's eye 4 sunrises and sunsets.
This is what I have used both with my own animals and my clients animal's over the years and it has had remarkable results.
Lay out as best you can step by step what they can expecting during this time together or apart.
After the initial contact and explanation, then just do is daily reminders, telling them "Hey Spike we are leaving in 3 days!" then the next day telling them 2 days and so on till the day you are leaving. Remember to keep the conversation about the trip light and breezy letting them know that this is something they can absolutely do, with out without you there, and that it is really no big deal. This will help you and them to see this situation as being less stressful and more fun for all.
Tip #2: If leaving your furkids at home? "Give 'em a job!"…
What I do with my cat Sammy is, while I am away we assign him an "Important job" to take care of while I am gone.
This can be anything from guarding the home and land from strangers, to keeping an eye on the House sitter,
to keeping the peace and positive energies in the house aligned and happy
Just make sure that whatever job you give them it is something that you find important as well.
If YOU believe in their job and send out the vibrations that they are doing an important job, they we will receive and believe that as well.
Tip #3: Use Flower Essences to help your furkids…
I LOVE working with the flower essences, and over the years I have seen them do remarkable things for animals.
A wonderful all around great Bach Flower that may help your animal friend to have a better trip or to help them feel less stressed about your leaving is Rescue Remedy.
This is is actually a powerful combination of 5 Bach Flowers that help many animals (and yes people) overcome stressful and fearful situations.
Begin putting the essence in their water bowl a few days before traveling.
I would suggest at least 2 times daily. Making sure that you change the water for fresh every time and reapplying the essence. The amount of drops in their water depends on how big they are.
So for small dogs and for cats 2-3 drops will be enough, for bigger dogs 4-6 drops, and for such animals as horses 8-10 drops in their water or their favorite treat will do just fine.
Tip #4: Send them a mental "Wish You Were here" postcard…
This is an easy one, remember animals are telepathic us this to your advantage.
Periodically, think of them, see them in your mind's eye and when you feel connected to them in your heart send them a little mental postcard. Tell hem how your day is going, what you did, how often you thought of them, and that you'll be home soon. This gives them a sense that they are not forgotten and that they're taking the trip with you. If your animal is with you, still send them the postcard just with how much your enjoying spending time with them, how much being able to do this with them means to you. Everyone likes to know that they are bringing joy to someone's life and how why not let your animals know too.
These are just a few tips that really help make any trip I take with or without my own furkids much more happier, positive, & fun of all.
Safe travels!
SaveSave
SaveSave
SaveSave
SaveSave
SaveSave
SaveSave
SaveSave
SaveSave
SaveSaveSaveSave
SaveSave
SaveSave