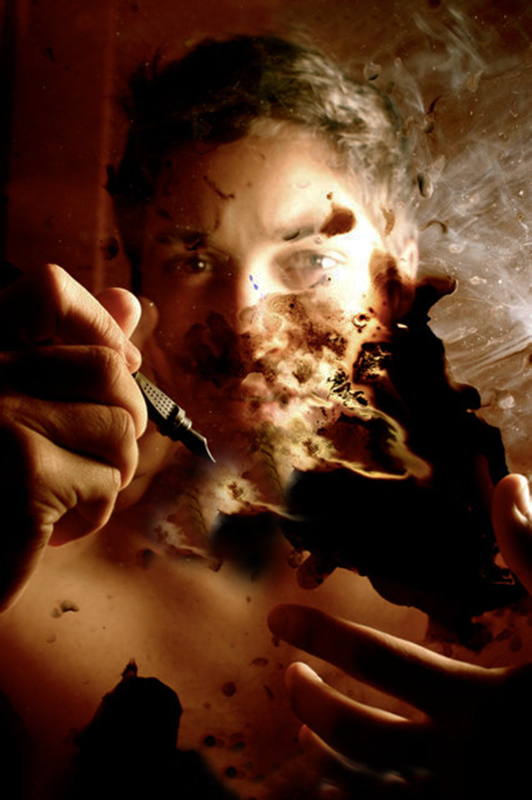 I wrote the post a few days ago about my new manifestation technique "Write What You Want", and the very next day, I began to see some of those things on my "most wanted list" manifest.
When I wrote the wants, I simply just wanted to feel better, I wanted to get them out of my head so that I could free my heart. But without realizing it, it put me into a place of appreciation for what I had, making what I wanted close enough to begin to manifest into my now reality.
The next day while I was jogging, I starting thinking back to my life a few years ago, and where I was now, how 2 years ago I and some friends had began the process of starting a online university in the hopes of bringing the metaphysical to more people, after a time it because clear to us that; although a wonderful idea, we were not the ones able to dedicate the time and energy  to do it so we let it go knowing that the mantle would be taken up by someone who could.
Then I thought of  how excited I was for my friend Rhonda Riegel , because that same moment her "want" and her dream was unfolding too she was opening her shop Intuitive Alchemy in Gig Harbor WA and that day was the store's grand opening. Rhonda is one of the women who I partnered with to bring the University I spoke of earlier into being.
I thought about what this shop would bring to her life, to others lives and to mine; it is a beautiful shop where, not only can can one purchase metaphysical tools like pendulums, decks, etc but it's also where metaphysical practitioners (like me) will be able to teach their workshops both live and streamed! How cool is that?
Suddenly a new "want" came over me and I thought "I want my courses, workshops and classes to be brought to as many people as possible, and help them to connect to Divinity". As soon as I finished that thought, I kid you not; my phone rang, something told me to stop jogging and listen to the voicemail and I did. The call was from a woman in New England who 2 years ago started her own online holistic university called "The New England Institute for Holistic Studies", she had been looking for an Animal Communicator for months and was lead to me by a mutual friend, and she wanted to know if I would be interested in teaching classes that could be taught either live, or recorded!
Another want that I wrote down was to have my calendar more booked with readings, and that same day I wrote that the proverbial phone rang off the hook, with messages on Facebook, emails, texts all asking for consultations for either themselves or for their animals.
All because I wrote down what I wanted. I think it's a very powerful technique and if you decide to do it, please, let me know how it worked for you. Read the post about it before you do, because there are some things you need to know before you write.