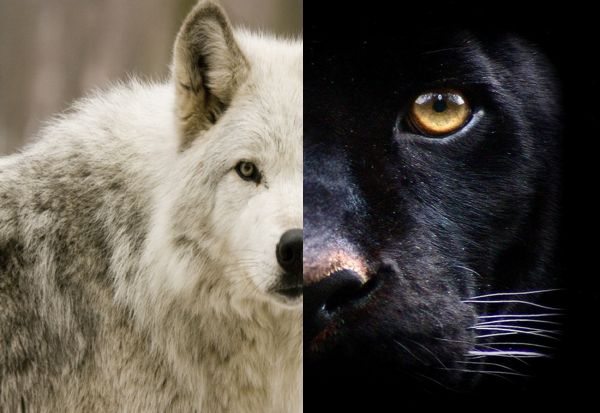 My Indian name is Wolf-Cat.
During a reading with my friend the incredible Seer Ted Silverhand, he gave me a precious gift, something I've been wanting for a long time.
He gave me my Indian name.
When he said it to me for the first time, tears immediately came to my eyes and flowed down my face; it resonated with to my very soul. I was also overcome with immense gratitude to Ted for the precious gift that he has just honored me with. This is not something that is to be taken lightly, it is a coming together of me with my indian heritage but also as a pipe carrier for the Sioux Nation and this world it brings the power of these animals medicines into all that I do.
He said to me "Spirit told me that your name is Wolf Cat, it's unusual but it's very powerful and it represents your work with the animals  and the world for the Wolf is a teacher, and cat is the healer and tied to the mystic part of the life you are living it also represents who you are; a bit of a tough cookie."
I smiled, he got that so right.
Through reasons that are something I've made peace with and will not disclose, I was never given a name from my tribe. It always felt like a small part of me wasn't quite there, wasn't quite recognized. Not anymore.
A few days later I tuned into the name with my guides and I was heard them say "Wolf is a teacher and represents your work with both the wild and domesticated canines as well as your balance of your male side and Cat is for the feminine side as well as your tough (claws out, independent, no nonsense essence) and Cat represents a leader-like spirit. Wolf repents the Earth/nature/ethereal planes and grounding energy and Cat is the Air, the ethers, the divine. It represents both your life on this plane, your work with Divine and your life and work on other worlds and planes."
When I heard their words I felt my name fuse with every molecule in my body, mind and soul, becoming a part of me forever.
Pidamaya!(Thank you) Ted, and Spirit.