In 2014 I was honored to be in the first edition of the book  "365 Days Of Angel Prayers" and I was recently asked to be a part of the brand new edition as well.
I had never written anything for a book before, yes I've written for numerous newspapers and magazines both online and physical ones but never for a book.
I thought to myself "this is BIG, after this I can officially add the title "published author" to my resume". I was honestly also a little frightened of the challenge (you know how it goes immediately you begin to ask yourself "can I do this?", but then I felt this calm fall over me and I just knew that if I trusted and just allowed it to come it would. I didn't rush it, I waited for when it felt like the right time, when I was at an open and allowing state and I saw down, connected to the angel who I felt strongest to and channeled this prayer in less than and hour, it flowed through me like water through a rolling river.
I'm so happy that I could Uriel (an angel near and dear to my heart) and his powerful words to all of you
You'll find the prayer written out below and use the link to see the video of my reciting the prayer posted on Youtube
I hope you enjoy it and that it helps you release and manifest those things you want most and empowers you to step fully into your life and be who your soul is calling you to be.
Blessings & Light Coryelle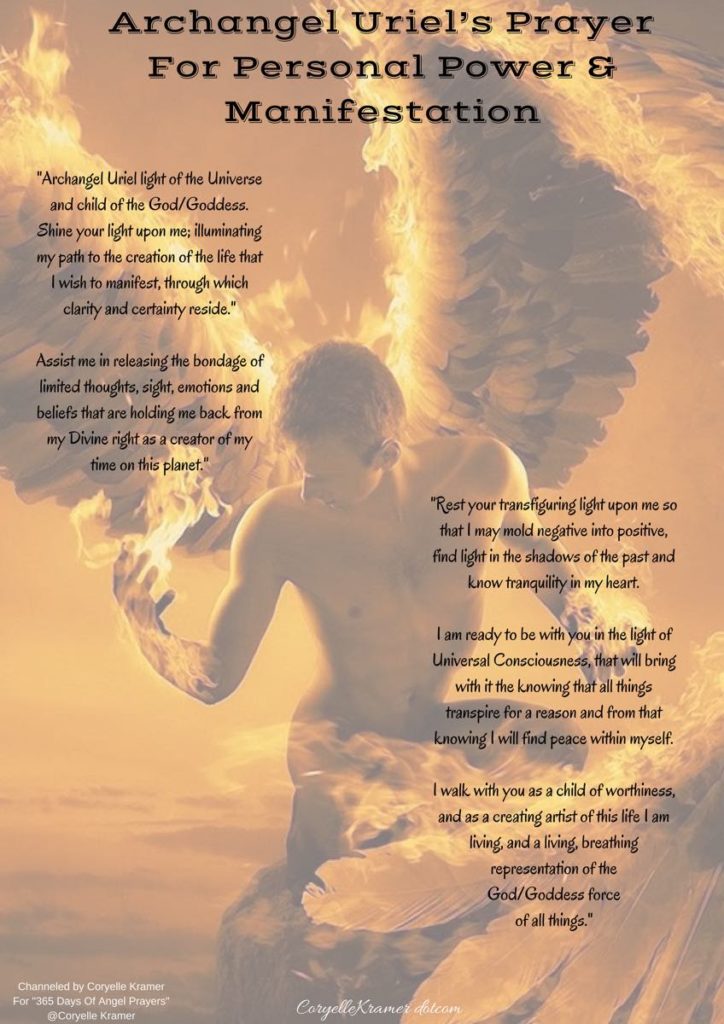 SaveSave