I announced during this week's Animal Experience broadcast that I had an epiphany during last week's incredible BlogPaws Conference in Kansas City (which BTW was incredible because I got the opportunity to meets some long time clients for the first time in person as well as some new ones and their animals. If you get the chance, go to one you won't be sorry.
At the start of the conference everyone got a swag bag filled with amazing things like dog and cat food, toys for both, and some other cool pet products , and that gave me the idea for my latest project.
Pet product reviews!
But the difference is I'll not only be letting you know what I like (or don't) about each product but I'll be asking the animals how THEY feel about the products.
Their Paws and Cons so to speak 😉
After all aren't their opinions THE most important?
So, pretty cool, right?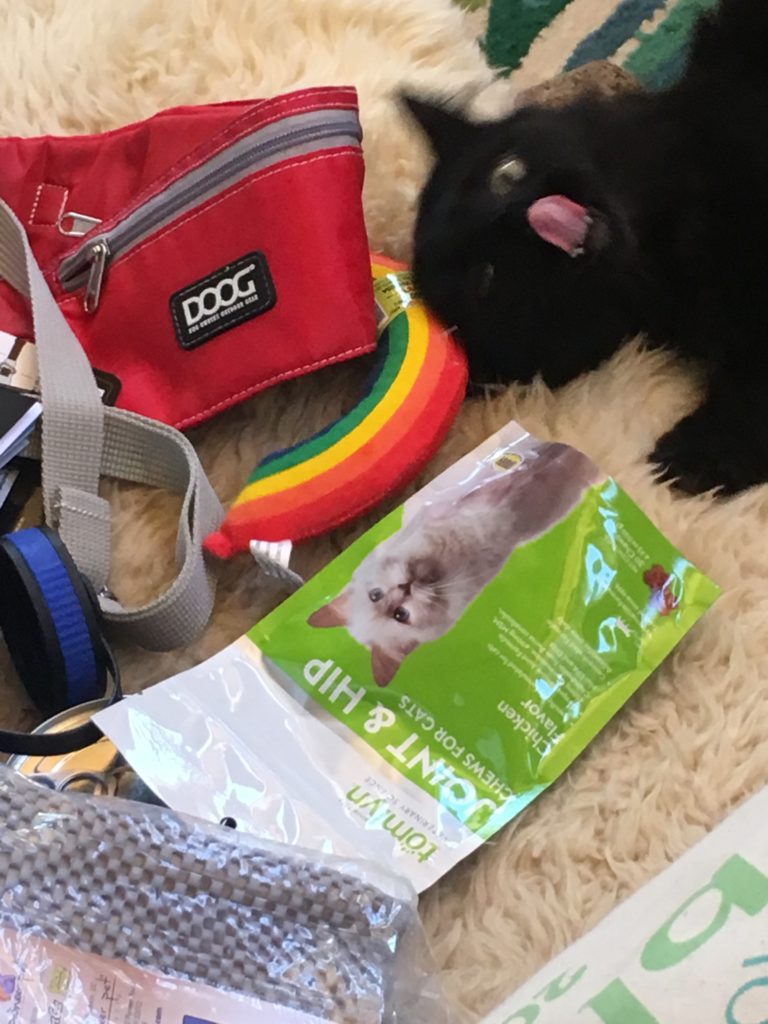 Some of the sponsors I spoke with at BlogPaws thought so too!
And they were delighted to give me samples of their products, In fact I got so much I had to have the entire swag bag shipped!
As you can see Sacred (my girl cat) & Tau think's it's awesome too.
I'll be doing my first review beginning next month and then doing a review at least twice a month which I'll be posting both here on my site and on my Facebook business page . I'm excited about this! It will be yet another way to bring the animal's voices to the world.
SaveSave