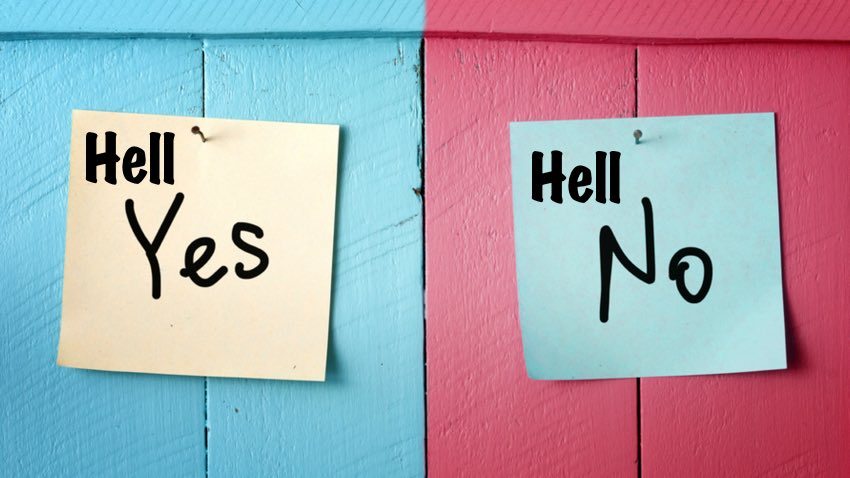 So in the first part of my journey to New Mexico, I talked about the "wrongness" of an act that was made against me and trying to make peace with it, in the second part I told you of the epiphany I had when that same "wrong" act became the solution to having a life that I had wanted for as long as I could remember.
And THIS part? Well this part is the formula, the key and answer to manifesting a life or things in your life that you've always wanted. For you are the one co-creating your life with the Universe, it's can't do without you. The keys come in 3's and are fairly simple to achieve.
Key #1: Whatever decision your make MUST be the one that feels the best to you, for in that wonderful feeling of it being the best feeling, you are lined up with the outcomes the Universe is bringing to you. This is important because this means you're in an allowing state and that the manifesting of those parts that are being brought to achieve what you ultimately want; come extremely quickly, effortlessly and in many case better than you could possibly even had imagined. The more this happens the more fun it is and the most trust you gain in what your creating and in the Universe itself, and easy way way around those pesky "trust issues" that so many people think they have.
Key #2: This key was gifted to me by a very dear friend Rhonda Riegel who is also an incredible Intuitive Mentor, she calls herself an Intuitive Alchemist and it was during a phone call we had the day after I lined up with the decision to sell the house. Rhonda said to me "Every decision you make with selling the house should either be a HELL YES! or a HELL NO! Because there's no such thing as a HELL MAYBE." That made beautiful sense to me because the decision to see the house felt like it was a HELL YES so why shouldn't everything else that comes with it not be too. I'll give you examples of this after I give you the 3rd and final key.
Key # 3: GET.OUT.OF.THE.WAY! Simply put hat means when your logical mind comes into the picture (and it will) telling you things like "I don't know how this is going to work!" or the ever popular "your crazy!" Soothe it by remembering how it felt when you made that decision, how RIGHT it felt, how GOOD it feels, how AWESOME it felt. Get out of the way to having your dreams manifest by getting back as quickly as possible to what feels right. This will help you to quickly get back into that allowing/trusting state which is allowing in all those things you want and keeps you in the flow of achieving them. So, when something goes good, don't forget how it felt when it happened. Don't down play it TALK about it over an over and go back to the feeling of feeling RIGHT.
Again I'm going to relay to you first hand what I did, from how I felt at important every moment, to what I thought, to what I said to myself and the outcomes that brought me to New Mexico and got me the life I've always wanted in a mere FOUR months. I know I sound like and infomercial or it sounds like a fairy tale; all I ask is that you read what happened to me and make up your own mind if magically making your life how you want it isn't possible.
Example to Key #1, 2 & 3
When I heard the treasurer make the suggestion about selling the house (I thought for the first time when it actually was the second) I felt like a "click" happening in my mind where all the pics of a huge puzzle finally seemed to make perfect sense, where I was in AWE of the simplicity of the solution. Then I heard and felt the word "YES!" run through my entire body and soul, I felt the relief of the what this decision meant as it flowed into me. Then I just KNEW. I knew with my whole heart that this was the decision, there was no doubt, no hesitation, or worry if it as going to happen or not, I just KNEW it would. There was a certainty, a clarity that cut through everything like a laser, and I also knew at that moment that this was had to be the template for every.single.decisionthat would come after.
It was only after I talked with Rhonda that I truly got the motto that I would use as a gps to get me to where the Universe needed me to be, that I would follow like a moth to a flame…."it's either a hell YES or it's a hell NO!" There are no hell maybe's, maybe means uncertainty, it means your not truly feeling the decision and you're not being true to yourself or to the process of creating the life you want. I didn't want maybe's anywhere near my creating the life that I've always wanted so I took them completely out of the equation. I left the office of the Treasurer and began my journey. I knew that wording was also going to play and important role in this process, the words that I used; the phrasing would help to keep the momentum going. So instead of saying that I began the journey to "sell" my house; instead I would say "I'm looking for it's next care takers" or "that I was looking for "next people who were supposed to be there." Words have incredible power, they can make or break a situation, they bring you into a power vibrational flow of allowing or disharmony of lack depending the phrasing you're using. You'll read more examples as my story chugs along.
The next day I contacted 5 separate realtor, I KNEW that whomever I was going to get to represent my house to the world I would have to like 100%. I told the Universe what I wanted in a realtor: "Someone who honestly sees the beauty of this house and it's land, someone who won't just settle for anyone but will bring only the people who will love and respect it as my family have, someone I could talk to and who how get me, I wanted someone who knew their stuff but who hadn't become jaded and stagnant in their ways, I wanted someone who I knew my mother would love on site and call family in minutes but who would also be completely and totally professional. This list all formed in my head in seconds, but these were all qualities that again I knew was not asking too much and more important was 100% possible. So in other words with the knowing in play; I got out of the manifesting of it.
On February 23rd 2015 I left the treasurer's office with the task of finding my house's representative and 4 days and 4 realtors later I met her. Her name was Lisa Tennesson and within 4 minutes of her getting out of her car I KNEW without a shadow of a doubt that she was it. She was everything I wanted in a representative and more and we CLICK like 2 puzzle pieces. We were on the exact same page of who we were looking to giving the house to, what we would stand for and what we wouldn't in terms of people, she saw how magical the house and land were, she was professional and had build her business up with integrity, honest and just plain kick ass spunk. I loved her and I felt my mom's spirit jumping up and down next to me when; after looking around at the land and the mountain view spread out beyond she turns to me and says "oh this house is going to sell without a problem!" and I positively knew that she was speaking the truth. Lisa was another HELL YES!
Another bit of advise? Never listen to anyone who tells you anything that doesn't feel right to YOU. I had people tell me "there's no way that house is going to sell in this market!", "because of where it is it's gong to be hard to find someone to take it", or "You're not going to get the money you want for it."and so on and so on. I told every single naysayer "to back off" (I actually said something else but I wanted to keep it PG 😉 ). I knew I was the one who was creating this, I knew there was nothing I couldn't have as long as it felt right to me, Knew the Universe would ben over backwards to give me what I wanted and to get me to where I needed to go, so I put all my focus on that, and not on the peanut gallery.
Oh and I also wanted a bidding war on my house, something Lisa and I would both be told was impossible, never going to happen, delusional idea.
The house was officially listed on April 1st, the sign outside of the house went up April 4th, the house sold on May 26th, EIGHT WEEKS later. In those 8 weeks the house was seen more than any other other of Lisa's listings. People came from as far as Long Island and Massachusetts to see it, at one point we had not one, not two, but THREE bids for the house. People were told that there were other bids and just didn't care they wanted it that much. I was sitting in Lisa's office discussing that there were tow bids on my house when the phone rang, it was a couple who wanted the house so bad they wanted to be included in the bidding and didn't care that there were already two ahead of them. I'm not kidding when I tell you that I was GIDDY with joy. I left her office is the biggest smile on my face, my body was shaking with excitement, I got in my car started driving in town and because so overjoyed with happiness that I opened the window and whooped…yes I said WHOOPED out the window, not caring who heard me or what they thought of me, and I went whoop, whoop, whoop all the way home.
Now as this was going on I was using the Hell Yes and the Hell No to find the place that the Universe needed me to be. I posted on Facebook that I was looking for the next place to hang my hat, and if people would please let me know what they liked about where they lived, I also wanted to know what they didn't like because one person's dislike is another's like. Suggestions poured in (thank you to all to took the time) and I was left with a few chose. Again I KNEW that I was meant to be either in the South West or the or the West the only one major criteria? No SNOW or MUCH less than upstate NY. I looked at states like Arizona, Texas, California, Oregon, Washington and even Hawaii. They all seemed wonderful, but didn't quite seem like the HELL YES I was looking for and hoping for, until that is, people began to talk about New Mexico and then well? The Hell Yes's just came steaming in. I had never been to the South West but since I was a child and at the age of 6 I watched a documentary on the Anasazi I have been drawn to the South West. I knew at the age of 6 that I would go there someday. It wasn't later until I found out that  my grandmother was Dine it made sense that that would also be play as a factor.
Then things began to occur that pushed me in the direction of the Land of Enchantment and I rode it like a surfer riding a tidal wave. From my posit on Facebook a long time client told me of a house that her uncle was looking to rent and it turned out to be  the perfect house for me (see the videos on Facebook), people after people when they found out where I was thinking of moving to New Mexico would say either "I love it there, you have to go and see BLANK!"or  "I've always wanted to go" but what I found really wonderful was it seemed almost everyone knew someone who already lived there, so I had a growing list of places to see and people who I could also connect to. Things seemed to be unfolding for me to move there in so many magical and wonderful ways.
And ALL I did was go with the best feeling decision and lined up with it, then used the HELL YES and HELL NO to wade through choices and decisions that came from that, then because it was the better feeling thought with a certainty that came with it, doubt and worry whooshed out of the way and the Universe began unfolding even better than I ever could have imagine to get me to the next place it needed me to go.
I'm not saying there wasn't some challenges, during this time I was rear ended and nearly killed, and I had to go through months of pain and treatments. It is only for the grace of the angels and the Universe that I'm still here, but even with that I kept looking for the opportunity, I kept looking that gem in the collection of not so good stuff the Universe was giving me, I kept telling it what I wanted and how I wanted it and then got out of the way of it manifesting. And I met some incredible people, like my chiropractor who in a few short months helped me become pain free and my realtor Lisa who's become a very dear friend and supported me 100% of the way. And my other friends gave me love and support. it's not about life being all roses it's about staying open, trusting that you deserve the life you want, that it can happen and WILL happen. Because the bottom line is no one can keep you from your dreams, except you.
Part 4: "It's a wonderful life!"