The Human's Review:
I LOVE my Litter Genie!
What I like:
It does a fantastic job at keeping the smells locked away, personally I've never had that NOT be a factor until I got the genie, and with 3 cats it's was a challenge.
You scoop, then pull the handle and the waste drops into the bottom chamber and the the spring loaded handle seals in the smell. The company says that "Our refills contains seven-layer bag with barrier technology to lock in litter odor and germ and that they lasts up to two months with one cat"
I have 3 cats and I only have to dump the bag every two weeks! If it didn't do it's job in keeping the smells out I'd be going to the trash 2-3 times a DAY.
Here's a tip, the refills retail for about $10 per for 14ft of bags (one refill). I found these refills on Amazon and they work just as well and I can get more refills for….wait for it…..HALF the money AND they're 21 ft in length instead of only 14. I haven't noticed any difference in the thickness of the bags or the quality either.
And yes the bags are plastic BUT I'm actually using LESS plastic bags than I did before the Genie, and pardon the heck out of me but I'm not using anything else when I touching waste. :-p
It's got a sleek, modern and functional design that I really like, with an easy access pooper scooper.
Inside the pail is a cutter that you pull the open end of the bag through, then tie the end and that's it!
The Genie along with the Unlimited Litter Mat© we've previously reviewed, is a great combo in keeping the litter off the floor. All I do is keep the Genie right next to the box and scoop. Previously, I'd hold a small garbage bag and scoop the waste but sometimes I'd miss the bag 🙁 especially if I was rushing.
I bought my Litter Genie© pail at my local supermarket but you can find it on Amazon for about $14.
That's the way the humans see's it, next I asked the cats.
The Cat's Review: First, let me introduce the kittles to you
There's Sammy a.ka. Sweet Sam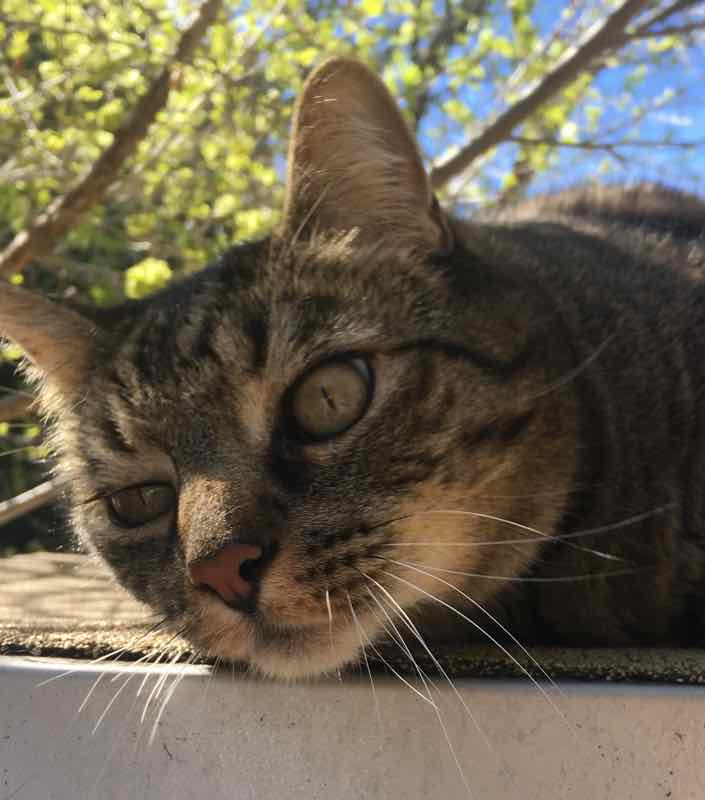 Next is Sacred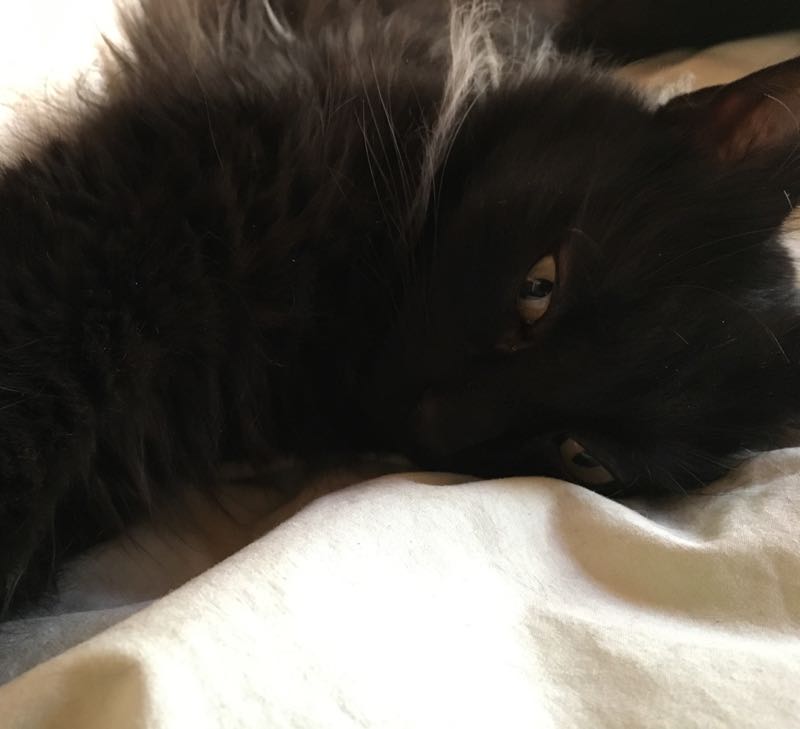 AND Tau (pronounced TAH-OO)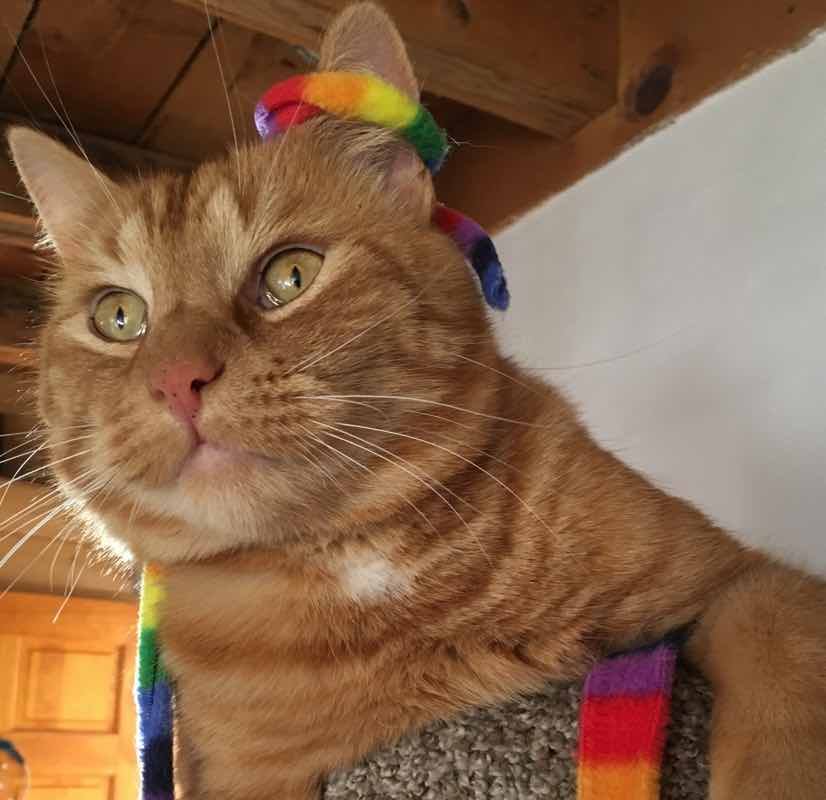 The Cat's Review
I asked all of them what they thought of the Litter Genie© and their answer surprised me.
Me: "How do you all like the Litter Genie©."
Sam: "What's that?"
Tau: "Yea"
Me: {rolling her eyes} "It's the thing next to the litter box, where I dump your waste."
Sam: "Oh that thing? I like it."
Tau: "Me too, it's awesome"
Me: "Huh? Why?"
Sam: "Because it keeps the smells away and I always think I'm the first one to the litter box, there's no more competition!"
Tau: "We smell the litter box when someone goes (no matter how little) and it's like it's calling us to come and cover over the previous cat's scent now, that it gets scooped and the scent is hidden we don't have the overwhelming need to go just for the sake of scent covering."
Sam: "Haven't you noticed that we"re not using the box as much as we used to?"
Me: After thinking it over, I saw that it was true. Sometimes it would be one right after the other; I used to joke that their box is so popular they should sell tickets!
Me: "Anything else? Sacred is there anything else you'd like to add?"
Sacred: "Ditto what the boys said, I'd only add that now a girl can go to the bathroom in peace, without being rushed out."
Me: "'Nuf said my girl, 'nuf said."
Me and the cats give The Litter Genie 5 out of 5 loves