Product Description
This is for Archangel Uriel's "Master~Piece" on a 16″x 20″ canvas.
Each Piece has messages within them for you, this one is the essence of Archangel Uriel, his name is written Enochian (the language of the angels) in silver paint in two places.
It's intended to bring his essence, energy, guidance, wisdom and presence into your life. Sit quietly while looking at it and the messages within the Piece will be revealed to you. Each color, brushstroke, and symbol within this Piece is a message of guidance for you. Archangel Uriel brings the concept and practice of alchemy and the ability to manifest onto the Earth plane. Archangel Uriel assists with Earth changes, alchemy, problem-solving and solution-finding, spiritual understanding, studies, learning and education, weather and writing. He is the 'Angel of Peace' or the 'Archangel of Divine Peace', the 'Angel of Salvation', the 'Angel of Repentance', and the 'Prince of Light'. Uriel is also the 'Angel of Music', the 'Angel of Poetry', the 'Angel of Prophecy' and the 'Archangel of Ministration'.
Archangel Uriel's symbol is an open hand holding a flame, which he offers as the 'Flame of Love' towards all souls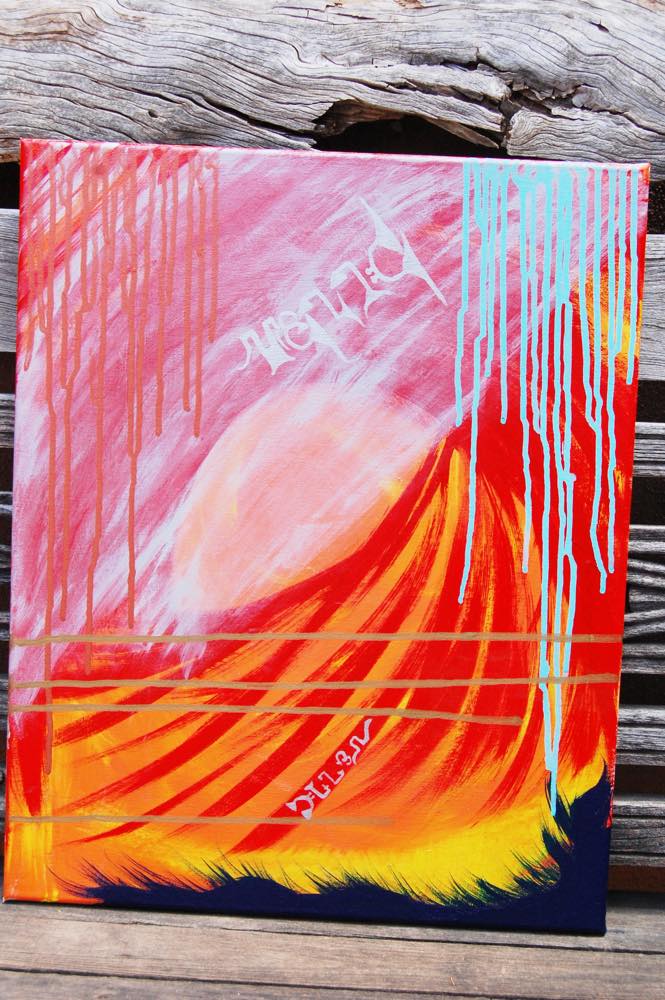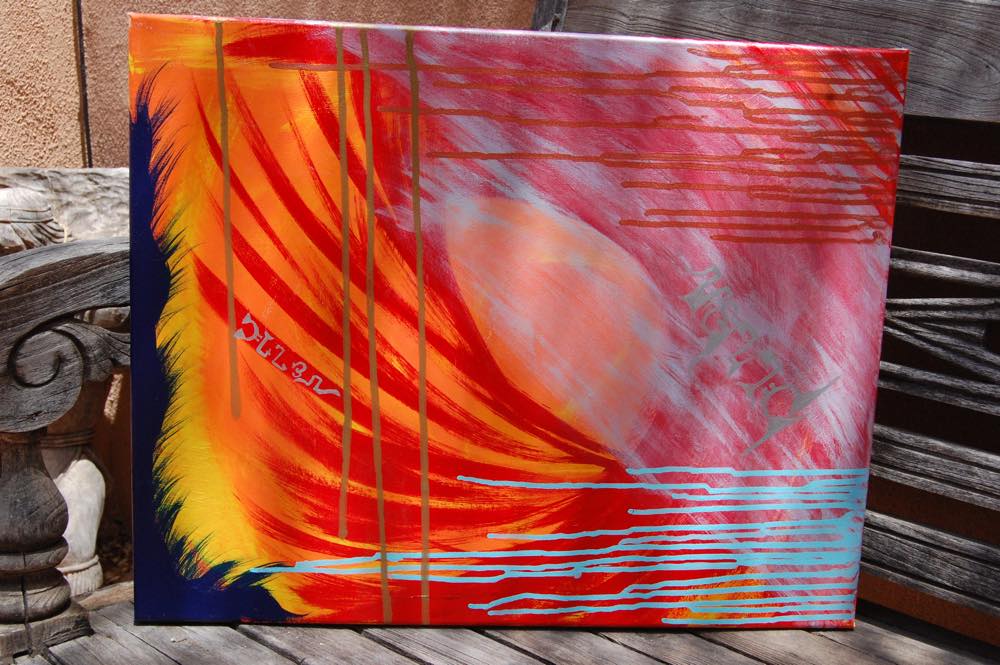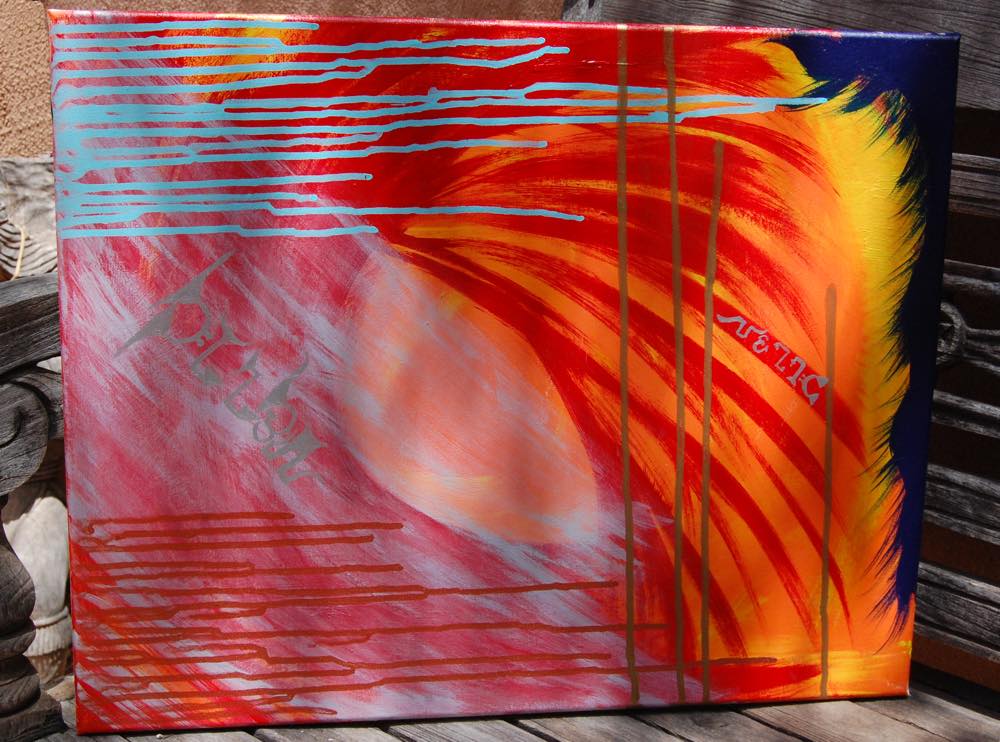 Master Pieces are intuitively painted artwork that's of the essence of the Ascended Masters, Goddesses, Gods, Ethereal Beings (such as Unicorns, Fairies and of course Dragons) as well as Animal Spirt Guide & Totems; essentially bringing your guides to life.
After I began my journey of painting the pet keepsakes "Soul Pieces" the Ascended Masters and other metaphysical entities began to call me to paint them. Something I honestly wasn't sure I'd be able to do but trusted (like I did with the Soul Pieces) that somehow it would all come together. Each "Master Piece" will be different, never the same, no matter how many times I paint the piece for the same Angel, Goddess, God, Animal Totem or Ascended Master their essence will be different, because each one will be filled with messages, signs and insights for YOU (the person who is buying them). It's what I find so interesting about them and what makes them super fun to paint, the fact that their essences are constantly shifting and changing. Unlike the Soul which, aside from just a few changes seems to stay constant.
As with the "Soul Pieces" every color, brush, stroke and technique I used will all be intuitively chosen and painted. Master Pieces can either be commissioned or you can purchase those already painted in my shop.
The astonishing thing about a "Master Piece" is that it is constantly unfolding, and you always see something new when you turn it, it becomes an entirely different piece.
Hang your Master~Piece(s) in your home, sacred space, healing room or office, anywhere you'd like y
our guide(s) energies and presence to be with you.
Larger canvas' ARE available, please Contact Coryelle or to inquire about shipping OUTSIDE the U.S.
Master Piece's can be found in my online shop.
Shipping varies with the size of the canvas and how many you would like, if purchasing multiple canvas' a separate invoice will be sent when the Master Pieces are ready to be shipped.
All Pieces are shipped priority mail within the U.S.